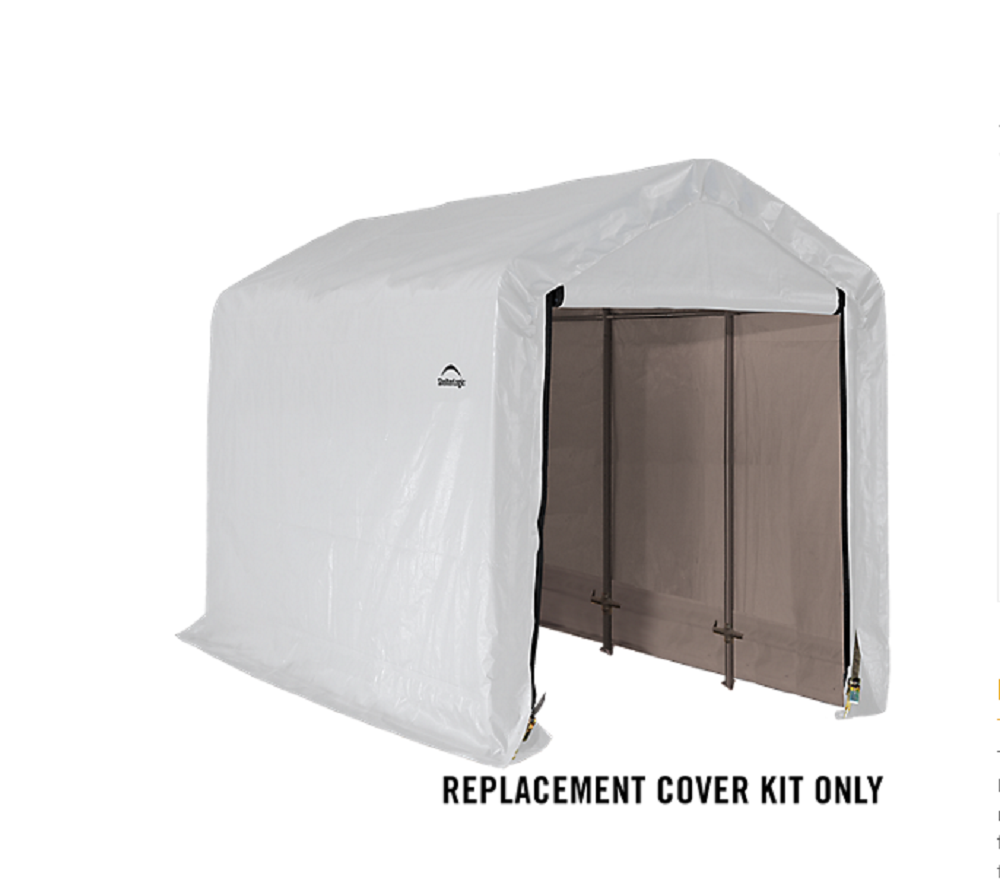 A portable storage shelter is an ideal place to store a vehicle, lawn and garden tools, seasonal decorations, lawn furniture, and anything else that you want to protect from harsh weather but do not have space for in a traditional garage. Portable garages have strong, durable covers that are meant to last, but a cover can be damaged if a severe storm strikes or an animal is determined to get inside the garage.
Figure out If You Need a New Shelter or Just a Replacement Cover
If your portable garage's cover is damaged, that doesn't necessarily mean that you have to replace the entire shelter. There's a good possibility that buying a new cover will be enough to restore the building to its previous condition. Before you assume that you have to replace your whole portable garage, carefully inspect both the cover and the frame and assess the scope of the damage.
Sometimes a fallen tree or some other object or event causes significant damage to both a garage's cover and its frame. In many cases, however, the problem is limited to the cover, and the frame is still in good condition.
In those instances, it's possible to keep the existing frame and simply replace the cover. That can be much less expensive than purchasing an entirely new garage.
Choose the Right Level of Protection for Your Prized Possessions
Shelters of America sells replacement covers in various sizes. Our covers also come in multiple material grades. While they are all long-lasting, some covers carry longer warranties than others.
Our replacement covers made with 14.5 oz. PVC industrial material comes with a 10-year manufacturer pro-rated warranty. Our 21.5 oz. PVC ultra-duty material carries a 15-year manufacturer pro-rated warranty.
It's important to note that the replacement covers we sell are made by ShelterLogic and are designed to be used only with specific ShelterLogic models. Be sure to check your portable garage's model number before you place an order. You should also note that a new frame is not included with the purchase of a replacement cover.
Order a New Cover for Your Portable Garage
If you have determined that your storage shelter's frame is still in good shape and only the cover needs to be replaced, you can order a replacement cover from Shelters of America. Look through the assortment of covers we offer, find one that will fit your garage, and select the material grade that best suits your needs and budget.